Goal Zero Culture Initiative
Standard General is continuously growing our Safety Culture, through the use of employee led Continuous Improvement Teams. Proactive rather than reactive, emphasizing positive recognition, it engages and empowers our front line workers to improve or develop safety processes that affect them.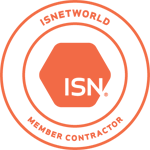 ISNetworld
Standard General is an ISNetworld registered and accredited contractor. ISNetworld verifies that our safety performance and management systems meet the high standards required of our clients.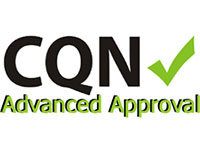 CanQual
Standard General is a CanQual Approved contractor. CanQual verification means that our health, safety and environmental performance and management systems have been objectively measured and audited by a 3rd party.
Standard General's subscriber status report can be found here
Safety Policy
Standard General Inc. has a strict Safety Policy committed to the prevention of accidents and injuries, both to its employees and the public. Our goal is zero accidents and zero injuries. This includes a Visitor Safety Policy which is enforced at all our plants, offices, and sites.
Safety Program
Our Safety Program clearly defines the roles of the Safety Officer, Senior Management, Superintendents, Supervisors, Employees, and the public. We recognize that it takes everyone working together to make Standard General Inc. a safe and healthy workplace.
Safety Training
Standard General Inc. is committed to providing a high level of specialized safety training to its employees, at all levels. This is provided externally through professional safety training associations, as well as internally by our own experienced and well trained personnel.
Central Safety Committee
Standard General Inc. has a Central Safety Committee consisting of representatives from all levels of management, supervisors, and employees, including guests. This committee meets regularly to review safety related issues and incidents, resolve concerns, promote the program, and provide leadership. The minutes are provided to all employees for review.
Hazard Assessment/ Emergency Response
Standard General Inc. strictly enforces company and government rules and legislation. All sites must be assessed for potential hazards before any work begins, and an emergency response plan must be developed and practiced.
Environmental Protection Policy
Standard General Inc. has an Environmental Management System that meets international standards, and a Protection Plan designed to prevent damage to the environment. This involves extensive employee training, hazard assessment, monitoring and inspection of sites, and enforcement of policies and procedures. The Environmental Protection Plan deals extensively with emergency response to any environmental incidents.
Standard General Inc. recognizes the link between environmental protection and our long-term economic success. With this knowledge in mind, we will be a responsible steward of resources and make a commitment to continuously improve our environmental effectiveness and performance.
In delivering on this commitment Standard General will:
Comply with applicable environmental laws and regulations.

Commit to the use of processes, practices, techniques, materials, products, services or energy to avoid, reduce or control pollution.
Regularly evaluate our activities and measure our environmental performance against established goals.
Greenbrier Protocol II
Standard General, as part of the Colas North America group, recognizes the critical links between environmental protection, social structure and our long-term economic success. We commit to promote to the best of our abilities and efforts, the concepts of responsible development.